BEST CHEAP SMM Panel
Follow4me 1# TOP-Quality SMM panel
Looking for an affordable and reliable SMM panel provider for resellers? Look no further than Follow4me, Best cheap smm panel ! Our fully automated and top-quality social media services guarantee to help you grow your online presence. With years of experience and a proven track record of successfully processing thousands of orders, we have top quality SMM services. And we offer :
Lightning-fast delivery

Secure payment options

Guaranteed services

API for resellers

24/7 support
Moreover, we designed our SMM panel to help resellers run their SMM websites cheaply. You can choose from a wide range of social media services for Instagram, TikTok, Facebook, YouTube, Telegram, and Twitter. Our services are super fast, secure, and we provide an API for resellers to streamline their businesses. If you want a reliable and trusted SMM services provider, then Follow4me is the perfect choice.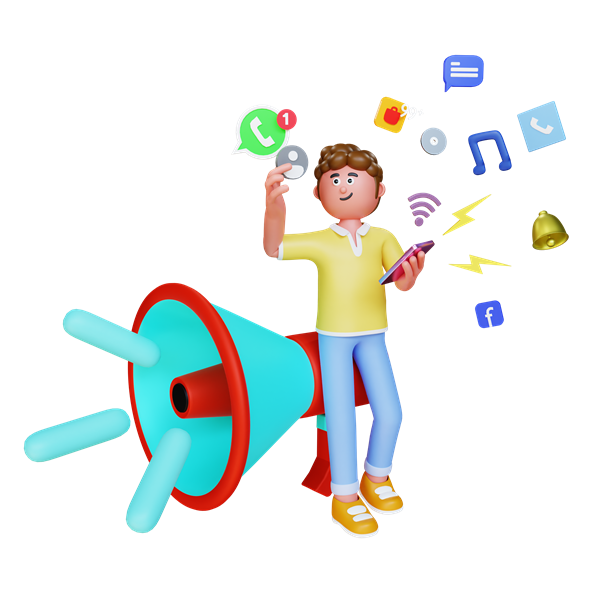 أفضل وأرخص مزود لخدمات الوسائط الاجتماعية ، لا تشتري المتابعين فحسب ، بل احصل على المشاركة
لدينا كل ما تحتاجه للترويج للصفحات الشخصية والتجارية عبر الإنترنت.
لماذا يجب عليك اختيار لوحة لدينا
دعنا نساعدك في بناء تواجدك على الإنترنت بسرعة وكفاءة.
كيفية استخدام موقع Follow4me
قوي عملك باتباع هذه الخطوات الأربع السهلة.
قم بالتسجيل وتسجيل الدخول
قم بإنشاء حسابك وتأكد من تسجيل الدخول.
أضف الأموال من خلال طريقة الدفع التي تفضلها أكثر من غيرها.
حدد الخدمات التي تحتاجها لمساعدة عملك على اكتساب المزيد من الشعبية.
عندما يكون طلبك جاهزًا ، سنبلغك بذلك. لن يستغرق الأمر وقتًا طويلاً. تمتع!
1# Best SMM Panel - Super Charger for your Social Media Accounts
If you want to boost your social media accounts, try Follow4me, Best cheap smm panel. It offers services for Instagram, TikTok, YouTube, and Facebook. It's affordable and has various packages to choose from. Follow4me is one of the best SMM panels, delivering quality services that ensure results. Choose Follow4me today and see your social media accounts grow like never before!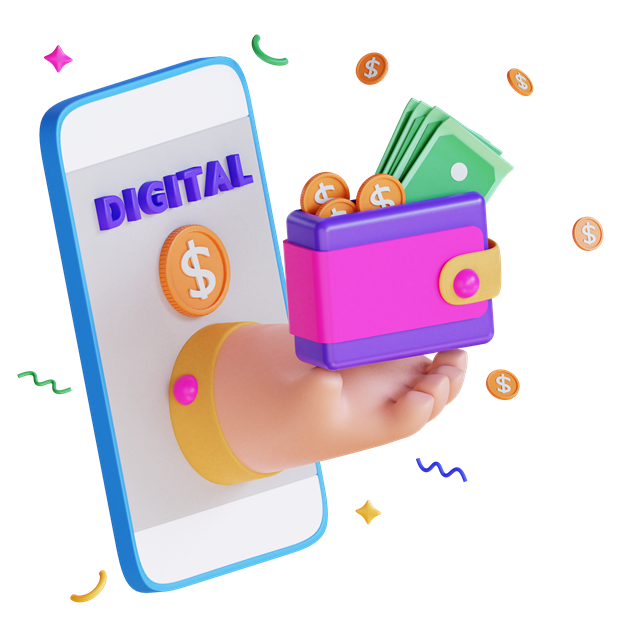 Own your own SMM bussniess and start earning
You can Earn Money as a reseller from the Best cheap smm panel, our API support allows you to easily integrate our products and services into your own business. Also you will provide your costumers automated services.
Moreover, we can provide you with your own SMM Child Panel fully costumized and ready to resell our services.
We have also SMM affiliate program so you can invite people and earn.
So why wait ? Choose Follow4me for all your SMM panel needs and start earning money from our digital product !
Looking for the top countries utilizing SMM panels?
Look no further than Follow4me, Best cheap smm panel ! Our SMM panel services are particularly popular in India, Pakistan, Korea, Bangladesh, the United States, Morocco, Vietnam, Egypt, Tanzania, Turkey, Brazil, Iran, Nigeria, Germany, Indonesia, the United Kingdom, the Philippines, Sri Lanka, Algeria, Saudi Arabia, the United Arab Emirates (UAE), Italy, Canada, and other regions. At Follow4me, we offer targeted social media marketing panel services to help you achieve your marketing goals.
Contact us today to learn more about our SMM panel services.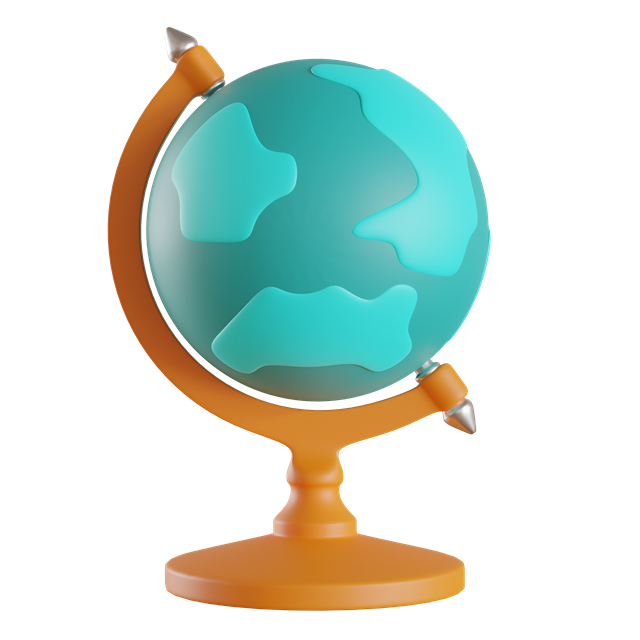 Best SMM panel in USA
Follow4me offers affordable rates for social media followers, likes, views, and subscribers. Additionally, e cater to American social media users. Our platform is widely recognized as the best and cheapest SMM panel in the USA. Also, cheapest SMM panel in the world, we are present in Morocco, France, Germany, Holand, Canada and United Kingdom UK as for all Europe.
Moreover, Our 2000+ active SMM services cover all major social media platforms. We have tools and expertise to help you achieve your goals. We are the #1 world top SMM panel, setting the bar for excellence. Sign up for Follow4me today and grow your social media accounts at the cheapest prices on the market!
آراء العملاء
هل ما زلت مترددًا في تقديم طلب على لوحتنا؟ تحقق من قصص نجاح عملائنا.
Keep up the great work, guys! If you aren't sure where to order SMM services to promote your business, go with this SMM panel — you won't regret it.
I used to order SMM services for my business at different SMM agencies, which was expensive. Since I discovered this SMM panel, I don't have to do it anymore, because I can find everything I need here. Moreover, services here are sooo much cheaper, it's incredible.
If you're a business owner, you know what it's like when you have a lot going on at once and you can't find extra time to grow your social media accs. It can also get kinda pricey when you hire an SMM agency to do it for you. But this SMM panel helped me so much!
It's unbelievable how my company's sales went up after I ordered SMM services on this panel! It helped me build my reputation and get more exposure so more and more people could pay attention to my business IG page. Simply incredible!
Improve your brand reputation with SMM panel
Follow4me is your go-to SMM panel for all your social media needs! Our platform is safe, real, and trustworthy with satisfied registered users. With SMM services, including TikTok followers, Facebook followers, YouTube watch hours, Instagram followers, Telegram subscribers, and more, we have everything you need to grow your social media presence. Choose Follow4me today and experience exceptional results with our high-quality services!
Top SMM Panel
Follow4me is an excellent choice for your social media marketing needs. As a top SMM panel, they provide affordable and high-quality services to enhance your online presence. Moreover, their team of professionals ensures your orders are completed efficiently and quickly. With their instant start feature, you'll see results within a few hours. Additionally, they offer round-the-clock customer support to address any concerns or queries you have. Ultimately, Follow4me is a reliable SMM panel that can increase your online visibility and grow your brand.
Cheapest SMM Panel
Follow4me is a global provider of a cheap SMM Panel in 2023. As an SMM reseller panel, we offer the most affordable SMM services compared to our competitors. In fact, we beat any price! With our SMM panel, you can gain thousands of free followers. If you're looking for cost-effective social media promotions, Follow4me is the right choice for you.
Also, for our SMM Reseller Panel (child panel)- We provide our competitors that could be you with the most affordable SMM Reseller Panel services.
Instagram SMM Panel
Follow4me is a leading SMM reseller panel that provides affordable social media marketing services. Notably, we offer the option to promote your or your client's social media profiles on various social networking sites such as Instagram, TikTok, YouTube, Telegram, Twitter, and LinkedIn. Additionally, their child SMM reseller panels offer a wide range of SMM services, including TikTok SMM, Twitter SMM, Instagram SMM, Facebook SMM, YouTube SMM, Soundcloud SMM, and more. With Follow4me, you can quickly and easily grow your online presence with just a click of a button.
YouTube SMM Panel
Top Worlds Provider Of SMM panel YouTube. Time to enable monetization of your channel in the fastest way.
Also, with Follow4me, you can promote social media profiles on Instagram, TikTok, YouTube, Telegram, Twitter, and LinkedIn. You can have your child SMM reseller panels with us and offer a variety of services such as TikTok, Twitter, Instagram, Facebook, YouTube, Soundcloud, and more to your clients. One click is all it takes to grow your online presence with Follow4me. try it !
اختار موظفونا بعض الأسئلة الأكثر شيوعًا حول لوحات SMM وأجابوا عليها.
ما الذي يجعل لوحات SMM مفيدة للغاية؟
لوحة SMM عبارة عن متجر عبر الإنترنت يمكنك زيارته إلى خدمات SMM بأسعار رائعة.
ما هي خدمات SMM التي تقدمها موقعكم؟
نحن نقدم أنواعًا مختلفة من خدمات SMM ، مثل المتابعين والإعجابات والمشاهدات والمزيد.
هل من الآمن شراء خدمات SMM على موقعكم؟
إنه آمن تمامًا ، ولهذا لا داعي للقلق ، فلن يتم تعليق حساباتك.
تساعد ميزة الطلب الجماعي على وضع عدة طلبات بروابط مختلفة في نفس الوقت.
Drip-feed — التغذية بالتنقيط - ماذا يعني ذلك؟
يسمح التغذية بالتنقيط ببناء المشاركة بالسرعة التي تريدها. لنفترض أنك تريد 1000 إعجاب على منشورك. يمكنك الحصول على كل 1000 إعجاب على الفور أو جعلها أكثر تدريجيًا: على سبيل المثال ، 100 إعجاب / يوم لمدة 10 أيام.